AUTO ACCIDENT OR INJURY?
The Injury Docs can help!
LOCATIONS ALL ACROSS CENTRAL FLORIDA!
Central scheduling 24-7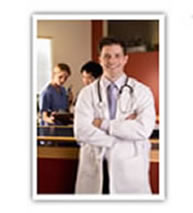 Have you recently had an Auto Accident or Personal Injury? If so The Injury Docs can help! The Injury Docs offer immediate appointments with accident physicians in your area. The Injury docs are located throughout Orlando and Central Florida! Our main goal is to connect you to a qualified accident injury doctor in your area as quickly as possible. The Injury Docs serve so many areas; some of these include Orlando, Hunters Creek, Kissimmee, Apopka, Altamonte Springs, Ocoee, Pine Hills, Winter Springs, Lake Mary, Sanford, Davenport, Tampa, Lee Vista, Lake Nona, Winter Park, and more. Some of our doctors include Medical Physicians, Chiropractic Physicians, Physical Therapists, Massage Therapists, Nurse Practitioners and more. The Injury docs also work with Orthopedic Physicians and Surgeons, Neurologists, Neurosurgeons, Pain Management doctors, family physicians as wll as other healthcare professionals to ensure your well -being at all times. Injuries from an accident can be serious. All of our doctors agree, getting checked out by a specialist as quickly as possible after your accident is the most important thing you can do.
Central Florida scheduling available 7 days a week; Call us anytime 24-7
se habla espanol!
Friendly scheduling staff available day or night, weekends - 24-7
Same day- Immediate Appointments-
Free Consultations for every patient. 

Se Habla Español!

All auto insurance accepted
Chiropractic Physicians, Medical Physicians,,
Telemedicine is also available.
Do you currently have an attorney for your accident? If so, as a courtesty The injury Docs will accept a letter of protection on your behlaf in most cases from your attorney.If you do not have an attorney, let us know. The Injury Docs are familiar with some of the top Orlando accident attorneys, maybe we can help!
Remember, per Florida law, you must see a doctor within 14 days of your auto accident to be eligible for you own PIP/personal injury insurance benefits. Otherwise you will lose your minimum of $10,000 auto injury insurance, PIP which is available for your medical.
407-654-1100
info@theinjurydocs.com
Call us NOW!
Find auto accident injury doctors near you now.
Auto Accident Injuries
Personal Injuries, Workers Compensation injuries
Immediate Appointments,
Locations all Across Central Florida
Back pain, Neck pain, Headaches, Whiplash Injury
The Injury Docs are participating providers for most health insurances plans including, PPO, HMO and Medicare.  Call The Injury Docs ; 407-654-1100 to find out more.
Locations all Across Central
Florida!!
Se Habla Español!
CALL US RIGHT NOW !
FREE CONSULTATION
Orlando (407) 654-1100
Toll Free: (855) BE-MY-DOC
info@theinjurydocs.com
Click here to schedule your immediate appointment!
Se Habla Español!

The Injury Docs accept all Auto Accident patients, even if you do not have insurance
find injury doctors near you now
E mail our scheduling team directly
info@theinjurydocs.com
Kissimmee Family Doctor | Kissimmee Personal Injury | Orlando Personal Injury | Auto Accident Kissimmee | Auto Accident Orlando | Kissimmee Car Crash | Orlando Car Crash | Kissimmee Car Accident | Kissimmee Auto Accident | Orlando Car Accident | Orlando Auto Accident Attorney | Kissimmee Auto Accident Attorney | Orlando Auto Accident | Orlando Family Doctor Orlando Chiropractor | Kissimmee Chiropractor | Ocala Auto Accident | Ocala Chiropractor
AUTO ACCIDENT DOCTOR ORLANDO | KISSIMMEE AUTO ACCIDENT | OCOEE AUTO INJURY | APOPKA INJURY DOCTORS