AUTO ACCIDENT OR INJURY?
The Injury Docs can help!
LOCATIONS ALL ACROSS CENTRAL FLORIDA!
Central scheduling 24-7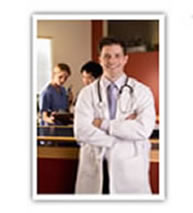 Have you recently been involved in an auto accident? If so, The Injury Docs can help! The Injury Docs offer immediate appointments with accident physicians in your area, and we have locations across Orlando and Central Florida to serve you better. The main goal of the Injury Docs team is to connect you immediately to a doctor in your area after an auto accident or personal injury, or if you are suffering with chronic, neck, back pain, headache, or other spine related injuries. Our super friendly, well trained knowledgeable staff is on call day or night, even on the weekends. Call us anytime at all and we will connect you to a doctor in your area right now! You will find the Injury Docs in East Orlando, West Orlando, South Orlando and North Orlando, as well as Kissimmee, Winter Park, Apopka, Winter Springs, Altamonte Springs, Melbourne, Tampa, Davenport, Poinciana and more! Just ask us which location is right for you! Se habla espanol
Call NOW! 407-654-1100 ;Ask us which doctor and which location is right for you!
If you have been in an accident, The Injury Docs will accept your auto insurance, PIP, personal injury insurance in full for you, and handle all the billing direct to your carrier, so you can just focus on getting well.. Do you have an attorney for your auto accident? If so, The Injury Docs will work with your attorney on your behalf and accept a letter of protection in most cases. All our doctors agree, injuries from an auto accident such as whiplash, back pain and neck pain can be serious and should always be taken seriously and checked as quickly as possible.
Friendly scheduling staff available day or night, weekends - 24-7
Same day- Immediate Appointments-
Free Consultations for every patient. 

Se Habla Español!

Tele medicine available
All auto insurance accepted
Chiropractic Physicians, Medical Physicians,
Remember, per Florida law, you must see a doctor within 14 days of your auto accident to be eligible for you own PIP/personal injury insurance benefits. Otherwise you will lose your minimum of $10,000 auto injury insurance, PIP which is available for your medical.
407-654-1100
info@theinjurydocs.com
Call us NOW!
Here are a few things you need to know if you have been Injured in an accident ;
1. If you have been injured in a car accident you need to be examined by a Doctor who specializes in Auto injury accidents and Spinal trauma as soon as possible. The doctors need to have extensive knowledge and experience in these areas. All of The Injury Doctors agree, getting checked out by a qualified accident injury specialist is the most important thing you can do first.
2. You only have 14 days to see a doctor to be eligible for your own auto insurance, also known as PIP benefits which will not be available to you unless you seek treatment within the 14 days.
3. Choosing a "qualified" injury Doctor who can evaluate, document and care for your injuries is very important. You need a Doctor whose number 1 goal is to get you out of pain as soon as possible
4. Treatment for your injuries, if indicated, in most cases is paid by insurance at 80 or 100%. This is paid for by YOUR OWN automobile insurance- (PIP) Personal Injury Protection) as we mentioned above.
5. . Using your PIP ( Personal Injury Protection and "Med Pay" will not raise your insurance rates.
6. Having your car damage estimated and repaired by the insurance company's auto body repair shop can symptoms cost more. Always get a second opinion. You can have your vehicle repaired wherever you chose
Find auto accident injury doctors near you now.
Auto Accident Injuries
Personal Injuries, Workers Compensation injuries
Immediate Appointments,
Locations all Across Central Florida
Back pain, Neck pain, Headaches, Whiplash Injury
The Injury Docs are participating providers for most health insurances plans including, PPO, HMO and Medicare.  Call The Injury Docs ; 407-654-1100 to find out more.
If you need an auto accident doctor now , or a personal injury doctor for a recent car accident in Orlando, Kissimmee, Apopka , Lake Mary, Poinciana, Davenport, UCF area or anywhere else in Central Florida, The Injury Docs is your first and best choice now for accident injury doctors in your area. Call us day or night, anytime!
Locations all Across Central
Florida!!
Se Habla Español!
CALL US RIGHT NOW !
FREE CONSULTATION
Orlando (407) 654-1100
Toll Free: (855) BE-MY-DOC
info@theinjurydocs.com
Click here to schedule your immediate appointment!
Se Habla Español!

The Injury Docs accept all Auto Accident patients, even if you do not have insurance
find injury doctors near you now
E mail our scheduling team directly
info@theinjurydocs.com
Kissimmee Family Doctor | Kissimmee Personal Injury | Orlando Personal Injury | Auto Accident Kissimmee | Auto Accident Orlando | Kissimmee Car Crash | Orlando Car Crash | Kissimmee Car Accident | Kissimmee Auto Accident | Orlando Car Accident | Orlando Auto Accident Attorney | Kissimmee Auto Accident Attorney | Orlando Auto Accident | Orlando Family Doctor Orlando Chiropractor | Kissimmee Chiropractor | Ocala Auto Accident | Ocala Chiropractor
AUTO ACCIDENT DOCTOR ORLANDO | KISSIMMEE AUTO ACCIDENT | OCOEE AUTO INJURY | APOPKA INJURY DOCTORS