AUTO ACCIDENT OR INJURY?
The Injury Docs can help!
LOCATIONS ALL ACROSS CENTRAL FLORIDA!
Se habla espanol!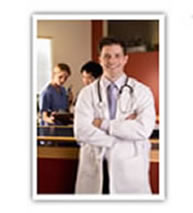 Have you recently had an Auto Accident or personal injury? Are you experiencing neck back pain, or headaches? If so, The Injury Docs can help. With locations all across Central Florida in or near Orlando, Kissimmee, Apopka, Ocoee, Poinciana, Sanford, Tampa, Davenport, UCF area, Avalon Park, Lee Vista, Maitland, Melbourne, Altamonte Springs or anywhere else in Central Florida, you are sure to find the right doctor and the right location for you! Call the Injury Docs right now and our super friendly team of scheduling staff will connect you immediately to a doctor in your area! Call us anytime 24-7.
The Injury Doctors carry a wealth of knowledge and expertise when it comes to treating auto accident and personal injury patients.
If you have had a recent car accident, as a courtesy, The Injury Docs will bill your auto insurance carrier, (PIP insurance) carrier directly for you so you can just focus on getting well! If you have an attorney for your auto accident, The Injury Docs will accept a letter of protection in most cases from your attorney. If you do not have an attorney, please let us know.; the doctors are familiar with some great Orlando auto accident attorneys, maybe we can help.
Remember, per Florida law, you must see a doctor within 14 days of your auto accident to be eligible for you own PIP/personal injury insurance benefits.
Central Florida scheduling available 7 days a week; Call us anytime 24-7
Friendly scheduling staff available day or night, weekends
Same day- Immediate Appointments- Free Consultations ! 

Se Habla Español!

Chiropractic Physicians, Medical Physicians, Physical Therapy
patients case managers at each location
Our staff is well trained, professional and very knowledgable! Call us anytime, day or night! Our team is available anytime day or night. se habla espanol
Se habla espanol!
407-654-1100
Auto Accident Injuries
Personal Injuries, Workers Compensation injuries
Immediate Appointments,
Locations all Across Central Florida
Back pain, Neck pain, Headaches, Whiplash Injury
The Injury Docs are participating providers for most health insurances plans including, PPO, HMO and Medicare.  Call The Injury Docs ; 407-654-1100 to find out more.
Locations all Across Central
Florida!!
Se Habla Español!
CALL US RIGHT NOW !
FREE CONSULTATION
Orlando (407) 654-1100
Toll Free: (855) BE-MY-DOC
Click here to schedule your immediate appointment!
Se Habla Español!

The Injury Docs accept all Auto Accident patients, even if you do not have insurance
Kissimmee Family Doctor | Kissimmee Personal Injury | Orlando Personal Injury | Auto Accident Kissimmee | Auto Accident Orlando | Kissimmee Car Crash | Orlando Car Crash | Kissimmee Car Accident | Kissimmee Auto Accident | Orlando Car Accident | Orlando Auto Accident Attorney | Kissimmee Auto Accident Attorney | Orlando Auto Accident | Orlando Family Doctor Orlando Chiropractor | Kissimmee Chiropractor | Ocala Auto Accident | Ocala Chiropractor
AUTO ACCIDENT DOCTOR ORLANDO | KISSIMMEE AUTO ACCIDENT CRASH| OCOEE AUTO INJURY | Apopka accident physicians -PERSONAL INJURY DOCTORS ORLANDO