AUTO ACCIDENT OR INJURY?
The Injury Docs Can Help!
Locations All Across Central Florida!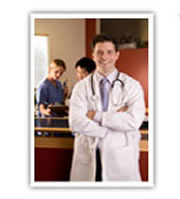 Have you had a recent auto accident injury, or personal injury? Are you experiencing neck, back pain or headaches? If so, The Injury Docs can Help! The Injury Docs offer immediate appointments with accident specialists in your area, and we have locations all across Orlando and Central Florida to serve you better! The Injury Docs specialize specialize in the treatment of auto accident and personal injuries as well as all types of neck, back pain and headaches. Our doctors carry extensive knowledge, experience and expertise in these areas. The Injury Docs include Medical Injury Specialists, Chiropractic Physicians, Physical Therapists, Massage Therapists and more! The doctors also work with Orthopedic Physicians, Surgeons, Neurologists, Neurosurgeons, Pain Management Physicians and more. An auto accident can be a very difficult and stressful time for you and your family; Our doctors understand; and they want to help! All of our doctors agree, injuries from an auto accident such as whiplash, back pain and neck pain can be serious and should always be taken seriously, and should be checked out as quickly as possible by an accident injury specialist. As a courtesy, if you have been in an accident, The Injury Docs will accept your auto insurance, PIP, personal injury insurance in full for you, and handle all the billing direct to your carrier. Do you have an attorney for your auto accident? If so, The Injury Docs will work with your attorney on your behalf and accept a letter of protection in most cases.
Find a doctor in your area right now!
Remember; you only have 14 days to see a doctor under your own auto insurance to be eligible for your own PIP, medical insurance. Ask us which doctor and which location is right for you!
Auto Accident Injuries
Personal Injuries, Workers Compensation injuries
Immediate Appointments,
Locations all Across Central Florida
Back pain, Neck pain, Whiplash Injury
Our Central Florida Scheduling office is available 24-7, for your convenience, call us anytime.
Saturday hours, early or late hours, most locations open early 8:00 am, and until 7:30 or later daily.
Our Doctors
The Injury Docs are specialists when it comes to treating auto accident injuries. Our doctors carry many years of knowledge, expertise and experience treating auto accident injuries, personal injuries, slip and fall injuries and more. Our scheduling coordinators are super friendly ready to schedule your immediate same day appointment with a specialist near you now! The Injury Docs accept all auto insurance, PIP insurance, workers compensation insurance and personal injury insurance, and we will handle all the billing for you as a courtesy. The Injury Docs are also participating providers for most health insurances including, PPO, HMO and Medicare. An auto accident can be serious; whiplash, back pain and other accident related injuries should always be taken serious and checked out as quickly as possible. All of our doctors agree, getting checked out by an accident and injury physician specialist as quickly as possible after your auto accident is the most important thing you can do. Se Habla Español!
Patient case managers at every location to serve you better

Locations all across Central Florida!

Central Scheduling staff available 24-7- call us anytime!

Same day- Immediate Appointments- Free Consultations !

Se habla espanol! Central Fl Scheduling 24-7



Get Answers!
How does this work? It's simple: The Injury Docs are in business to HELP YOU, the patient. We care about your well being. Let us connect you to an accident injury specialist in your area right now! The Injury Docs specialize in Auto Accident injuries as well as personal injuries, slip and fall, and workers compensation. We will find and connect you with a doctor in your area that specializes in Auto Accident Treatment including neck and back pain as well as all musculoskeletal injuries. Auto Injuries cause whiplash and back pain in patients often, as well as other injuries. Our doctors always recommend getting checked out as soon as possible after the accident! With a wide variety of specialists that include Chiropractic Physicians, Medical Accident Injury Specialists, MDs, Physical Therapists and more, you are sure to find the right doctor in the right area for you!
Same Day Appointments!

All Auto Insurance Accepted

Extended clinic hours

Locations throughout Central Florida

Bilingual doctors and staff

Most Health Ins, Work comp Ins Accepted
The doctors within the The Injury Docs network accept all auto accident injury patients, even if you did not have insurance. We are available to answer your questions and take your calls anytime day or night. We can schedule you to see a doctor the same day!
Personal Injury Protection ("PIP" or "No-Fault")
If you have recently had an auto accident, you may already be aware that you will need to use your own
PIP insurance. You may be wondering how does that work? You are eligible for up to 10,000.00 in personal injury insurance, Auto, or PIP. According to Florida law, if you own a motor vehicle with four or more wheels you must carry $10,000 of personal injury protection insurance (PIP) and a minimum of $10,000 of property damage liability insurance. You may have a deductible of up to $1,000 for PIP coverage and $500 for Property Damage Liability. As per the new Florida Law effective January 2014, you will only have 14 days to see a doctor and receive your medical benefits under your own policy! If you are past the 14 days and you have not seek medical treatment anywhere, you will NOT be eligible for your PIP insurance...more
Kissimmee Family Doctor | Kissimmee Personal Injury | Orlando Personal Injury | Auto Accident Kissimmee | Auto Accident Orlando | Kissimmee Car Crash | Orlando Car Crash | Kissimmee Car Accident | Kissimmee Auto Accident | Orlando Car Accident | Orlando Auto Accident Attorney | Kissimmee Auto Accident Attorney | Orlando Auto Accident | Orlando Family Doctor Orlando Chiropractor | Kissimmee Chiropractor | Ocala Auto Accident | Ocala Chiropractor